Saint City is one of the busiest middle level towns.
In Saint City
Edit
02) (Arena Manager) Lay
03) Buff Pang
05) (Food) Karin
06) (General) Bill
07) Helgar
08) Heltung
09) Herth
10) Janne
11) JeongHwa
12) Kimberley
13) Leann
14) (Magic) Martin
15) (Magician Drillmaster) Wingyei
16) (Magician Instructor) Lopaze
17) (Magician Master) Hee
18) (Manager of Ancient Document) Rovanett
19) Mayor of SainCity
20) Parine
21) (Pepoview) Brodeay
22) (Pepoview) Clackcable
23) (Pepoview) Ellangdl
24) (Pepoview) Hotse
25) (Pepoview) Ruminerr
26) (Pepoview) Vianlee
27) Pet Tamer
28) Porgo
29) Post Box
30) (Public Office) Helena
31) (Quest Office) Lancomi
32) (Shield) Bozman
33) (Shield2) Colack
34) (Station) Tina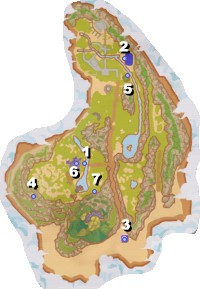 35) Strange Collector
36) (Weapon) Bulrox
Outside of Saint City
Edit
01) Buff Pang
02) (Collecting Manager) Collins
03) Darz
04) Dr. Estern
05) (Magic Box) Ancimys
06) Mayun
07) Priest of Confession
====Wagsaac Quests====

Bone of Wagsaac (Level 20-25)
Gene of Wagsaac
====Mia Quests====

Mia Quest Part 1 (Level 20-30)

Tears of Mother
Kids Disappeared
Facts of Mia
Doll of Mia

Uncovered Pass
Special Kids
Secret Trade
Mia, the Cursed Name
====Play Script Quests====

Disappeared Play Script (Level 37-60)
Looking for the Play Script
====Bone Bowl Quests====

Origin of Bonebowl (Level 44+)
The 1st Bonebowl
Facts of Bonebowl
====Armor====

The armor shop sells level 24 and 33 Armor for all classes.

====Shields====

The shield store sells the level 20, 28, 35, 42, 57, and 52 shields.

====Weapons====

The weapon store sells the level 15, 22, 27, 34, 40, 47 Weapons.

====Food====

The food store sells all of its normal consumables.

====General Store====

The general store sells all of its usual posters, arrows, refreshers, vit. drinks, etc.

====Station====

The station sells all of its usual flying brooms and boards.
Ad blocker interference detected!
Wikia is a free-to-use site that makes money from advertising. We have a modified experience for viewers using ad blockers

Wikia is not accessible if you've made further modifications. Remove the custom ad blocker rule(s) and the page will load as expected.