---
---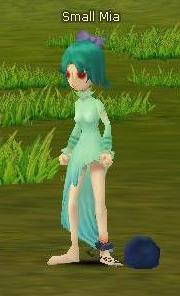 A Mia is a masquerpet found in Saint Morning.
Small Mia (LVL 23)
Mia (LVL 23)
Captain Mia (LVL 24)
Giant Mia (LVL 27)
Mia's Attack
Edit
Small Mia 199-209
Mia 199-209
Captain Mia 202-213
Giant Mia 425-447
Mia's Element
Edit
Small Mia Wind
Mia Fire
Captain Mia Wind
Giant Mia Fire
Small Mia 3,921
Mia 3,921
Captain Mia 4,044
Giant Mia 82,948
Ad blocker interference detected!
Wikia is a free-to-use site that makes money from advertising. We have a modified experience for viewers using ad blockers

Wikia is not accessible if you've made further modifications. Remove the custom ad blocker rule(s) and the page will load as expected.